EXPLORE:

Film
Lights. Camera. Action. Get your popcorn ready...
The Palms Theatres & IMAX
200 N.E. Westgate Drive, Waukeewww.fridleytheatres.com
Lights. Camera... IMAX!
This is one of the largest IMAX screens in the Midwest. We'll spare you the tech jargon, but it has the best of everything, including UltraLux Loungers with optional heat settings, loveseats with movable armrests, and a dual 4K laser projection system for brighter images, sharper contrast and more colors.
Flix Brewhouse
3800 Merle Hay Road, Suite 1300, Des Moineswww.flixbrewhouse.com
Order a made-in-house beer or a restaurant-quality burger, hand-tossed pizza, entree, or any other menu option, and then kick back to enjoy. The big-screen magic will soon begin, and your food will arrive hot and tasty. The Flix Brewhouse experience is unlike any other.
Drive-In Theater at Valley West Mall 
1551 Valley West Drive, West Des Moineswww.hdonthego.com
A new drive-in movie theater opened at Valley West Mall last June — in the south parking lot near the old Younkers department store. Featuring a mobile 10-foot-tall by 36-foot-wide LED screen, patrons are able to view films while seated in cars, or they can walk in with chairs and blankets to sit up in front of the screen. The new venue also offers a play area for children. Food and beverages are available onsite.
B&B Theatres Ankeny
1580 S.W. Market St., Ankenywww.bbtheatres.com
This modern, multiscreen theater offers mainstream movies along with 3-D films, plus seasoned popcorn, an arcade and don't forget about B-Roll Bowling, which is also onsite.
Cinemark Altoona and XD
2227 Adventureland Drive, Altoonawww.cinemark.com
Brand new in 2016, this top-notch Cinemark facility is plush with top-of-the line extras, including a high-end sound system, screen and screen-imaging apparatus. Check out first-run flicks while relaxing in luxury loungers — La-Z-Boy style.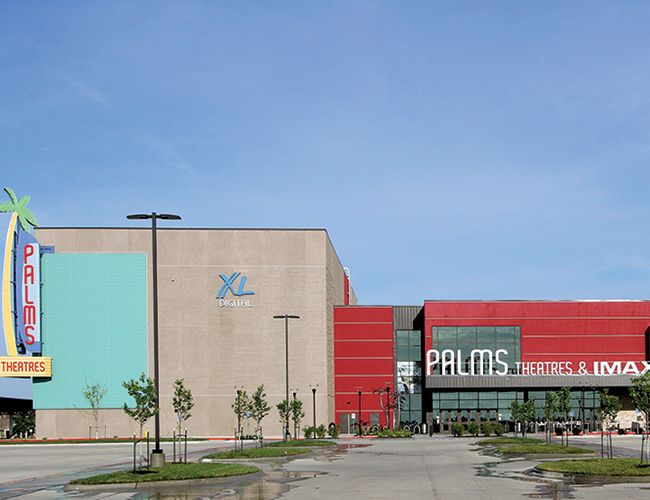 The Palms Theatres & IMAX in Waukee dazzles audiences with one of the largest IMAX screens in the Midwest. Photo submitted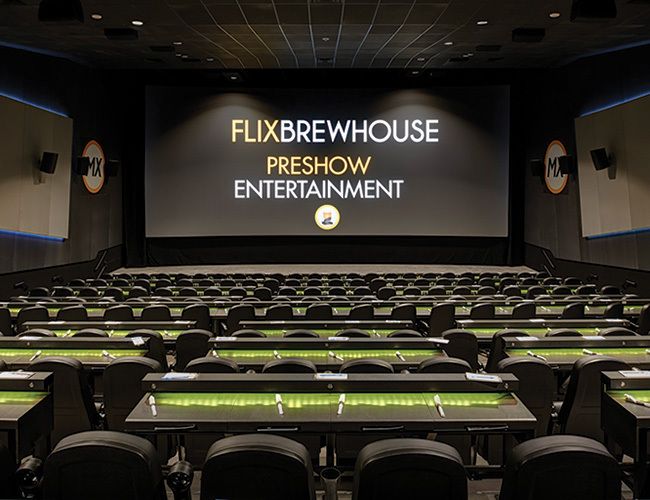 Flix Brewhouse in Merle Hay Mall boasts made-in-house beer, restaurant-quality food and big-screen magic. Photo submitted